Awilco WilPhoenix - RedSeal Packer Upgrade (Telescopic Joint 1)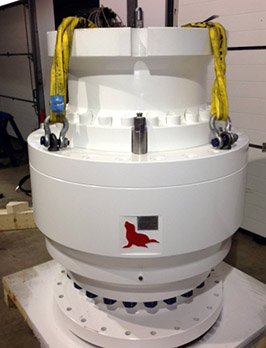 March 2013
In the last two weeks RedSeal have successfully completed the manufacture, testing and third party (DNV) sign-off of the single RedSeal packer system for the WilPhoenix telescopic joint number 1.
The order has been completed ahead of schedule and is due for installation onto the telescopic joint over the next month prior to being mobilised offshore for a drilling campaign West of Shetland.
For more information see our News and Events section.