Byford Dolphin - Operational Update (Monitor of RedSeal Packer Wear)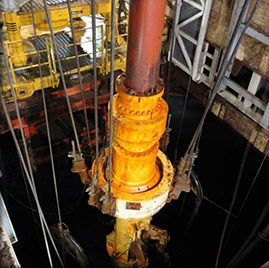 March 2013
After successful refill of the Byford Dolphin RedSeal packer system in January 2013, the RedSeal packer has been back in continual service.
Recent reports from the rig indicate the packer to be performing at its recommended 220psi actuating pressure with very little wear being displayed by monitoring of the RedSeal packer indicator rods. The indicator rods of the RedSeal packer system indicate a wear of around 2mm on the packer element over the 6 week period since the online refill was completed.
For more information see our News and Events section.