First Production RedSeal Packer System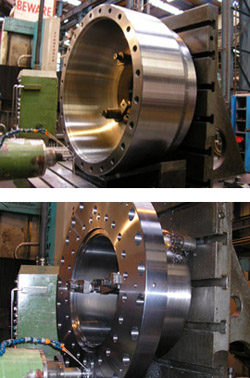 February 2010
This first production RedSeal Packer Housing has been designed for use on the Byford Dolphin semi-submersible drilling vessel as a retro-fit to one the existing telescopic joints.
The Byford Dolphin is currently undergoing an upgrade program in Norway after which it will return to the North sea to work for BP. First use of the RedSeal Packer System was planned for the 1st quarter 2010 but due to contractual issues between Dolphin Drilling & BP this date has been delayed. It is now expected that the upgraded telescopic joint (including the new RedSeal packer Housing) will be operational towards the end of the 2nd quarter of 2010.
Further details on product assembly and FAT testing will be posted in the near future, in the meantime for any further details please contact info@redsealpacker.com
For more information see our News and Events section.