RedSeal Packer World First - Successful Online Packer Refill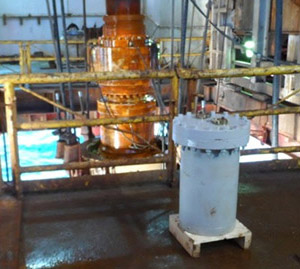 January 2013
RedSeal are delighted to report that they have performed the first ever telescopic joint packer system refill in an online situation on the Byford Dolphin in the North Sea.
During the last week, the RedSeal packer has been refilled onboard the Byford Dolphin with the telescopic joint in active service. To allow the system refill, the back-up packer system was energised and used as the primary seal whilst the refill procedure for the RedSeal packer was carried out.
This refill procedure was completed in around 8 hours after which the RedSeal packer was left for a curing period before being re-energised and re-instated as the primary packer seal.
For more information see our News and Events section.